Welcome to the Rotary Club of Cameron Park
Do you want to make positive changes in your community and the world? Our club members are dedicated people who share a passion for community service and friendship. Becoming a Rotarian connects you with a diverse group who share your drive to give back.
Rotary International's Mission Statement
PRESIDENT TIFFANY'S MESSAGE
Please Join Us For Lunch Thursdays at Noon
Cameron Park Country Club
3201 Royal Dr. Cameron Park, CA 95682
Please RSVP to President Tiffany Fagundes - pktriveri@Yahoo.com or 530-306-9011
We are a leadership group that does service! We improve people's lives, locally and globally, through service. Members of the Cameron Park Rotary Club meet every Thursday from 12:15 PM to 1:30 PM at Cameron Park Country Club for lunch, friendship, a community speaker and fun. As an invited guest or visiting Rotarian, we look forward to introducing you to the club and announcements will be shared about upcoming Rotary projects.
Our thanks for stopping by.
Tiffany Fegundes
President, Cameron Park Rotary Club, 2018-2019
Please Join With Us to Make A Difference!
JOIN A PROJECT

Change your community with us by volunteering on a local project.
PARTNER WITH US

We work with groups and organizations of all sizes to accomplish even more.
DISCOVER NEW CULTURES

Discover and celebrate diverse perspectives with a global organization.
Pat Dwyer gave an enlightening presentation to the club on fire safety
Roger Hassler will share his experiences from his recent trip to Mongolia
President Tiffany
welcomed us to the new 2018-2019 Rotary year. In an effort to reach out to some prospective members who cannot make lunch meetings, for a 3-month trial, we will have a breakfast meeting (7:30-9:00 am, also at the Country Club) on the 3rd Thursday of the month, and three lunch meetings per month at the usual time. On months that have 5 Thursdays, the fifth Thursday meeting will be held at a member's home or out in the community. This will be done for a three-month trial, starting in September. At that point, we will evaluate if the change has been a success or disappointment, and adjust accordingly.
At this point, President Tiffany introduced the new Board of Directors and asked them to present some of their goals for the new year. Anne Eckert is the new Membership Chair and thanked Mike Dugan for his excellent work in the previous year. Anne mentioned that precise goals are still being formulated, but that a goal of approximately 50 total members seemed realistic. Also, Anne was interested in scheduling more fireside chats with new members than we have been doing. Dave Crofut is President-Elect, and will primarily serve in a back-up role to the President. Dick Franks is the new Treasurer and is primarily interested in keeping us financially sound.
Rotary International News
The Rotary Foundation inducted into University of Oxford's Chancellor's Court of Benefactors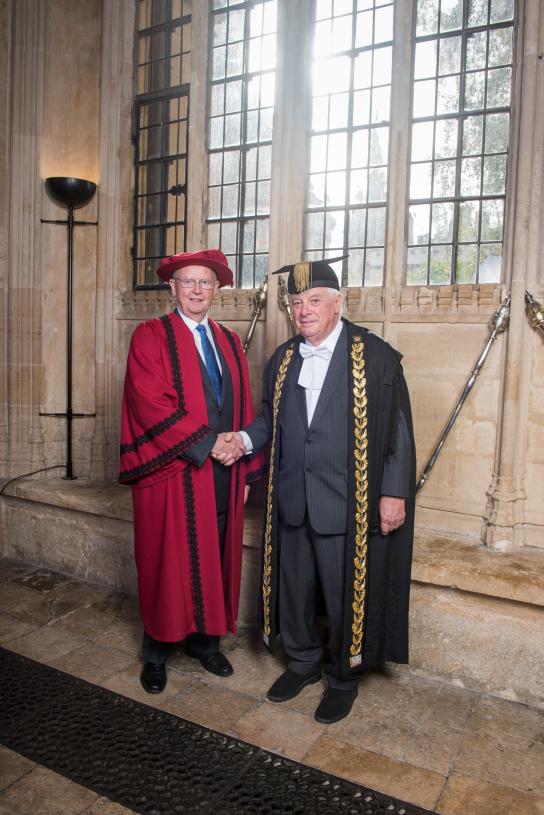 The Rotary Foundation inducted into University of Oxford's Chancellor's Court of BenefactorsThe Rotary Foundation has been welcomed into the University of Oxford's Chancellor's Court of Benefactors for its continuous support of the
Rotary clubs fight modern slavery with Freedom United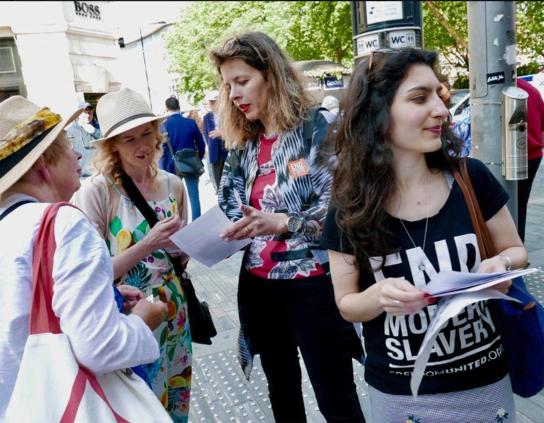 Fighting modern slaveryAn estimated 40.3 million people around the world live in slavery involving either sexual exploitation or forced labor. A Rotarian Action Group and Freedom
Turning teens away from crime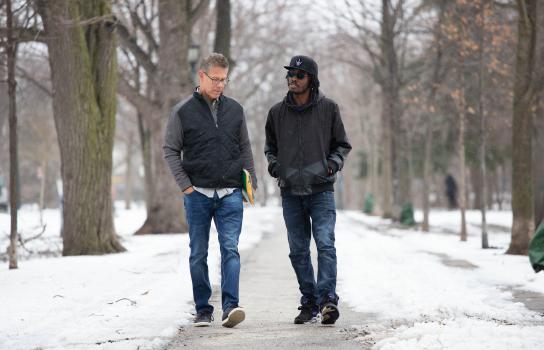 Rotary clubs in Canada invest in the PACT program, an urban peace initiative that aims to break the cycle of youth
Individual and Corporate Membership Applications - Bylaws - and More - Download Files
Join in for friendship, fun, while making a difference in our community
Find us on Facebook
Cameron Park Country Club

Cameron Park, CA 95682
Join the Rotary Club of Cameron Park Upcoming Events
Welcome to our Club!
1st, 2nd, 4th Thursdays at Noon | For Trial Period of September, October, & November the 3rd Thursday of the Month will be a Morning Meeting Starting at 7:30 - 8:30 AM
Cameron Park Country Club
3201 Royal Dr.
Cameron Park, CA 95682
United States of America

Contact US at The Rotary Club of Cameron Park